Meet our staff members
Staff
Tutors and Chaplains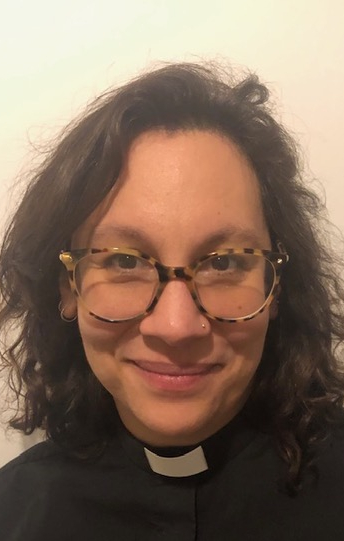 The Revd Rebecca Amoroso
BA, BA, MA - Tutor, Spirituality and Discipleship
Rebecca is Community Chaplain for Sunderland and South Tyneside NHS, based at St Benedict's Hospice in Sunderland. Before this, she was Chaplain at HMP Durham and HMPYOI Deerbolt. Prior to ordination, Rebecca was an English teacher in Spain, Germany, and at home in the North East. She loves poetry and old manuscripts. Rebecca's particular interests include Interfaith Dialogue, and Anglican Religious Communities. She is an animal lover, and a beekeeper.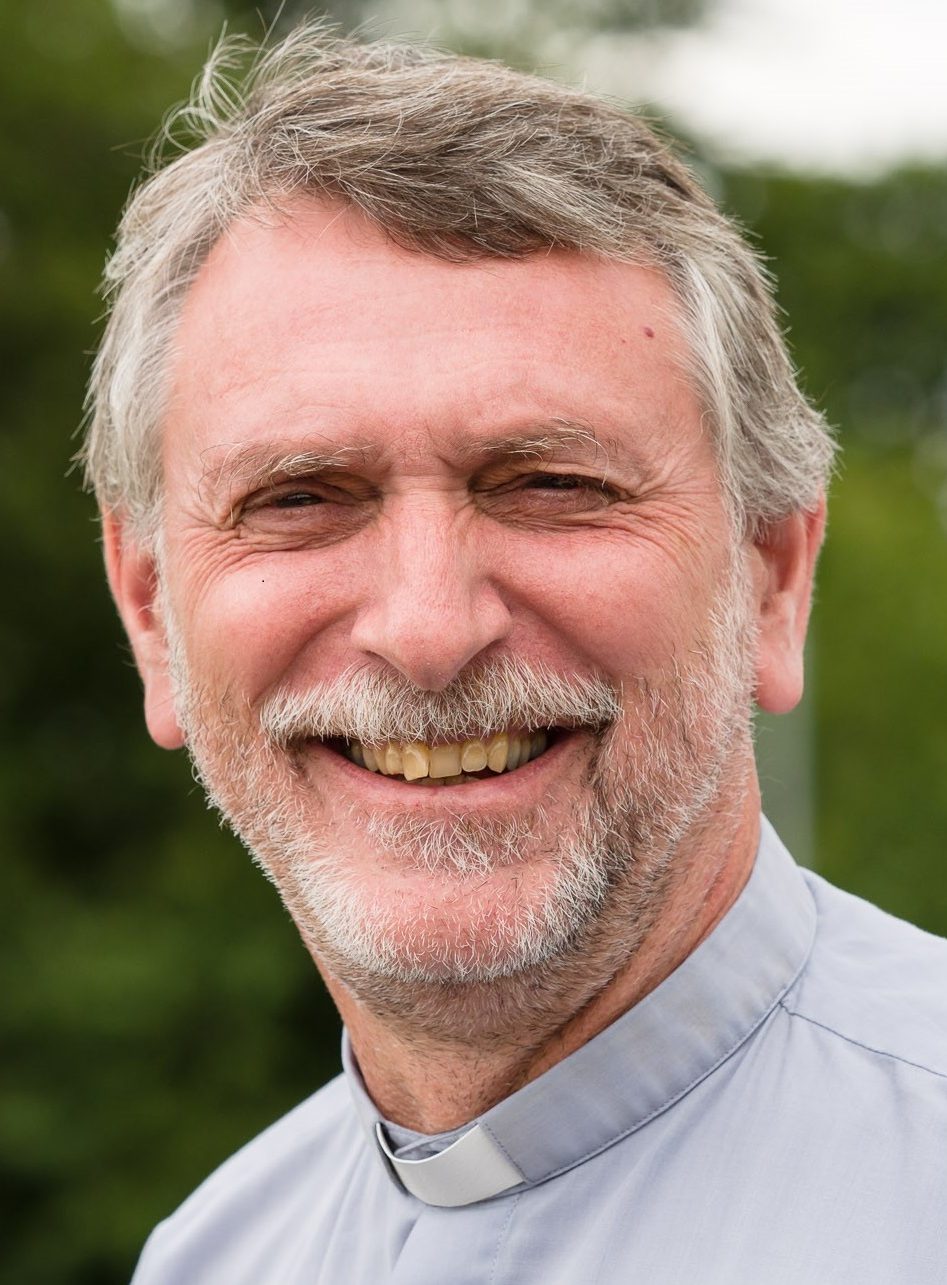 The Revd Canon Dr Alan Bartlett
BA, MA, PhD - Tutor, Denominational History and Principles; Mission and Ecclesiology
Alan is Clergy Development Advisor for the Diocese of Durham. He is also a Visiting Fellow at St John's College Durham and a non-residentiary canon of Durham Cathedral. Previously he was vicar of St Giles' Durham with Sherburn and Shadforth for nine years and before that was Tutor in Anglican Studies, Church History and Spirituality at Cranmer Hall and Director of the postgraduate programmes. He served his curacies in Newcastle. He is the author of Humane Christianity (2004), A Passionate Balance (2007) and Looking through Jesus (forthcoming). He is also Chair of the Lindisfarne Board of Examiners and a Member of the Board of Trustees. Alan is married with two adult children and two not very adult dogs!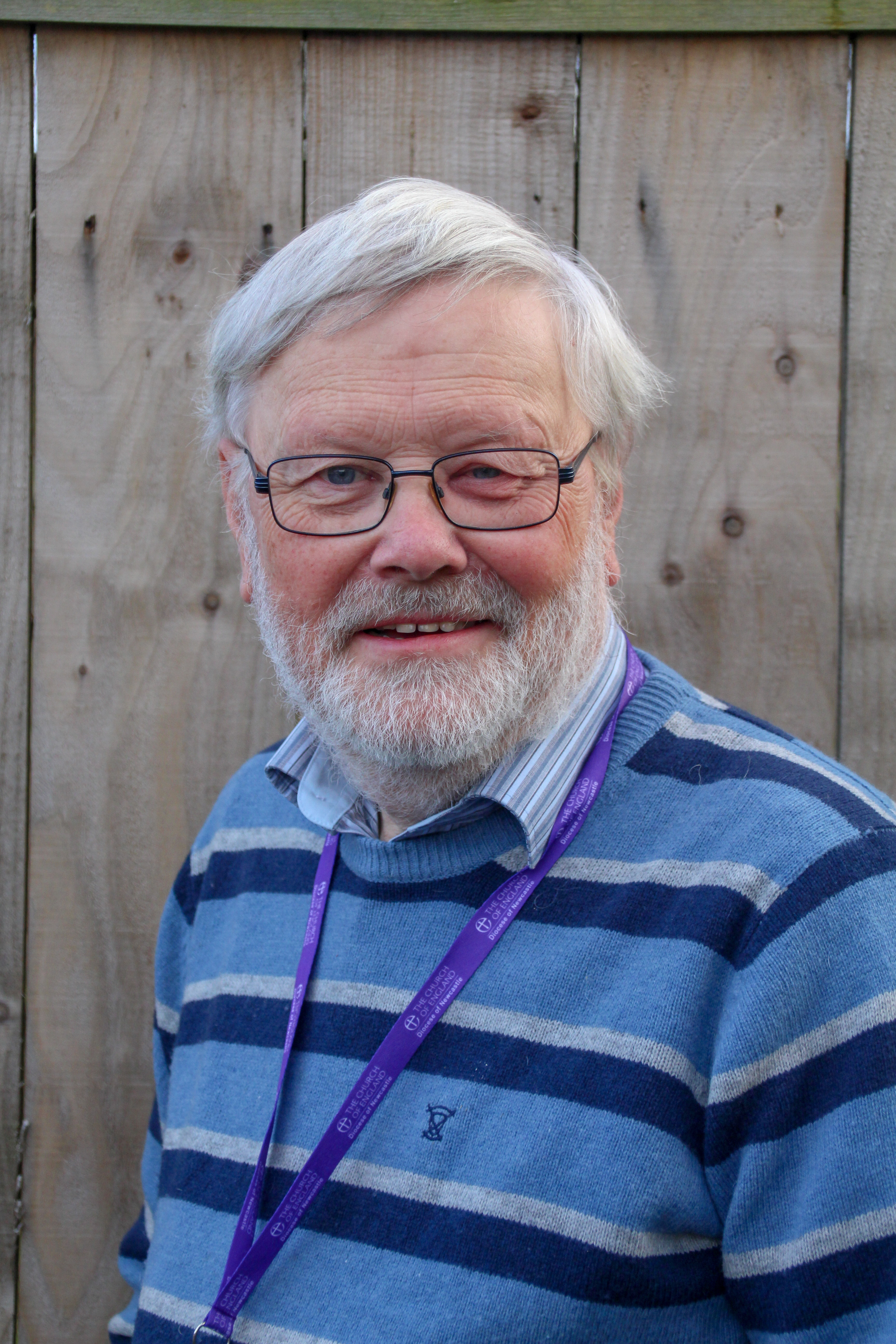 The Revd Dr Michael Beck
BD, DMin - Tutor, Introduction to Preaching; Theology, Ritual & Pastoral Care
Michael has more than 30 years of experience as a parish priest in a wide variety of contexts including locum hospital chaplain, police chaplain, area dean and Durham's Director of Reader Ministry. He was Reader Formational Tutor with Lindisfarne until retirement in July 2016. Michael's major academic interest is in preaching (his DMIn is in this area), and also in bereavement studies and music. He is married with one adult son and enjoys reading (especially military history), musical theatre and gardening.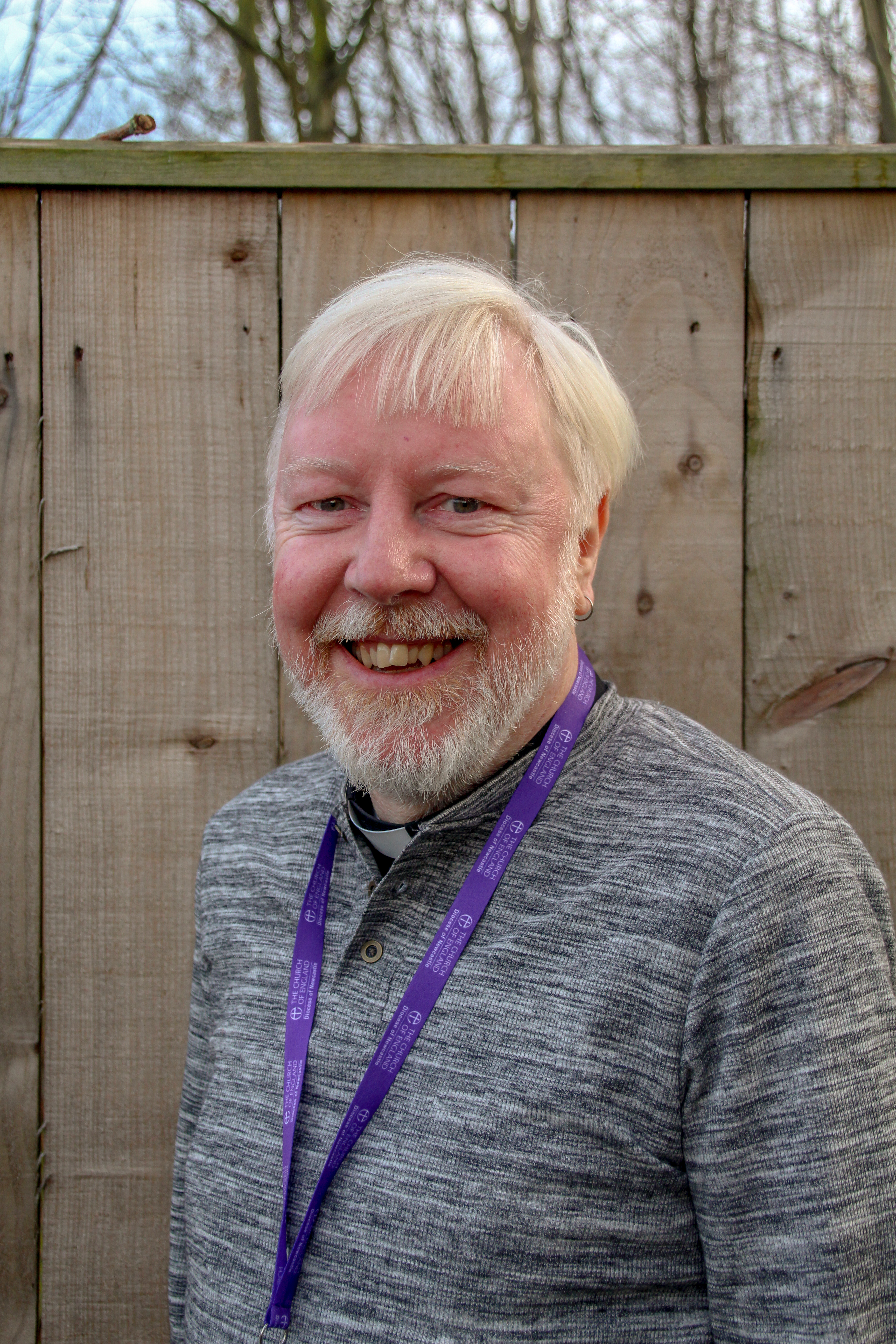 The Revd Andrew Bowsher
BA, PG Cert(s), MA - Tutor, Developing Mission and Ministry
Andii is currently Chaplain at Northumbria University. Previously he was parish priest in South and West Yorkshire in urban contexts and university chaplain in Bradford. He was also a lecturer in Practical Theology at St John's Nottingham. When he's not wrestling his grandsons or amusing his granddaughter, he likes to walk the beach at Cullercoats with his wife or have coffee with her in Jesmond. Currently he's writing a daily office based on the Lord's prayer and researching how Christian students transition to university in addition to the 'day job' of co-ordinating a team of differing faiths trying to engage a large secular university.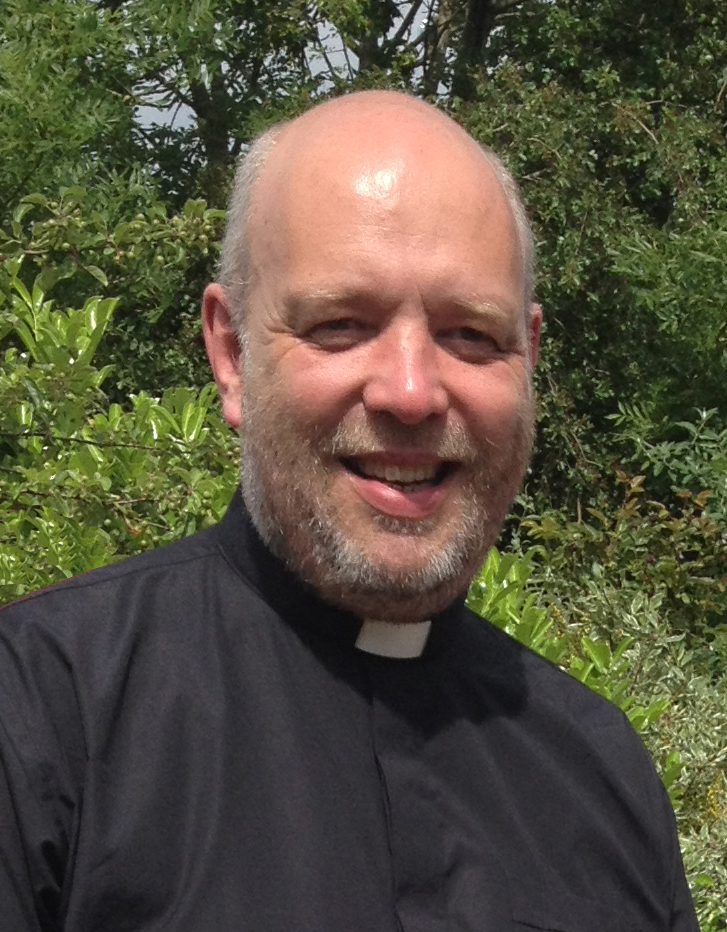 The Revd Dr Richard Briggs
DipHE, MA, PhD - Tutor, Introduction to an Old Testament Book; Old Testament Text
Richard is the Prior of the Community of St Cuthbert, a dispersed community of Christian disciples based at St Nic's church in Durham market square, and serving the wider diocese and county of Durham. Before this he taught the Old Testament for 18 years at Cranmer Hall in Durham, and has written several books on various Old Testament topics. He was ordained in the C of E in 2015. He is married to Melody, who works at LCT. When not working he devotes unreasonable time and energy to his love of classic Dr Who – with Jon Pertwee of course being the best doctor.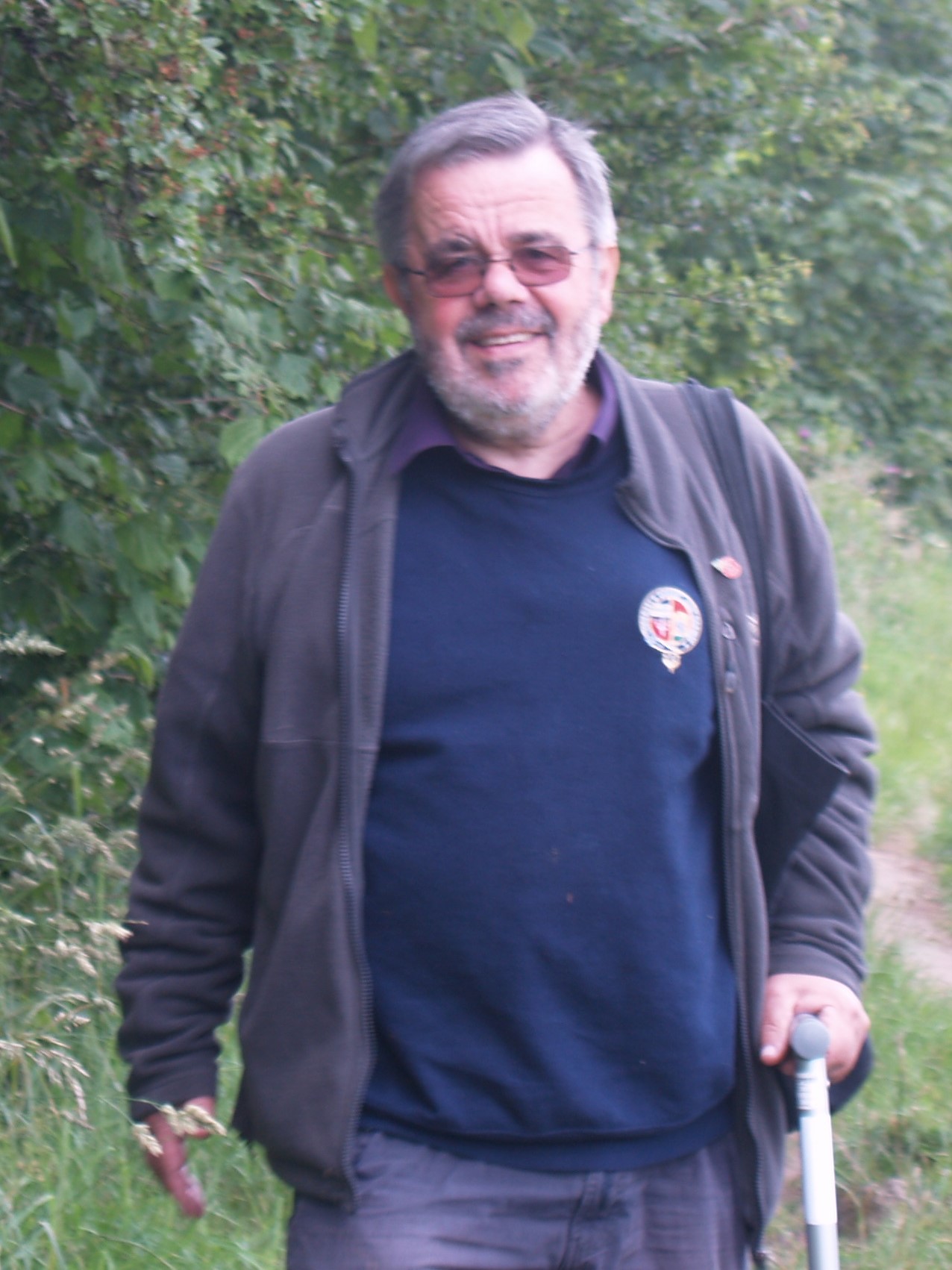 Mike Chater
Chaplain
Mike is one of the chaplains for Lindisfarne CT, and a Reader for almost 40 years.  He trained in Liverpool Diocese and served in two parishes there before moving to Durham 16 years ago where he is part of the ministry at St John's Church, Neville's Cross on the edge of the City of Durham.  Professionally, Mike was a Chartered Civil Engineer specialising in road safety.  In retirement, as well as serving in St John's as Reader and churchwarden, and as chaplain to Lindisfarne, Mike offers spiritual direction through St Antony's Priory, is a trustee of the Institution of Civil Engineers Benevolent Fund, and volunteers at Locomotion, the railway museum in Shildon.  He is married to Nicky and has two growing up children, a cat and a dog (that seems to be important!)  He enjoys reading, walking, anything to do with railways, and escaping into the garage to work on his models of the Somerset & Dorset Railway.  In ministry there is nothing better than listening to people telling their stories – 'I get to see a bigger Jesus!'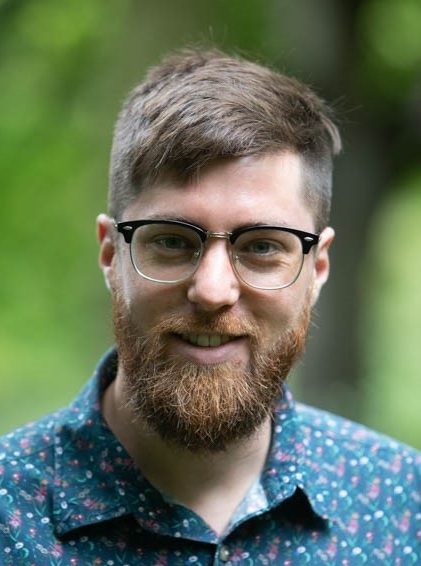 Caleb Day
BA, GradDip, MTS, PhD Candidate (Durham) - Tutor, Introduction to Christian Ethics
Caleb is from New Zealand and is currently a postgraduate researcher working towards a PhD in theology at Durham University. His research is an analysis of methods in evangelical theological ethics, with a specific focus on gender and sexuality. Caleb's education includes a Master's in theological ethics at the University of Notre Dame in the US, a BA(Hons) in sociology in New Zealand, and several years of community development as part of Stillwaters Community in New Zealand. Caleb is married to Hilary and they live in Newcastle.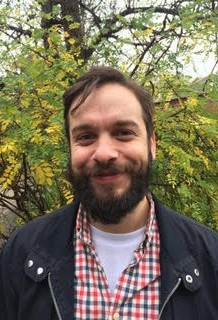 Caleb Gordon
BA, MA, PhD Candidate (Manchester) - Tutor, Key Christian Figure; Environmental Theology
Caleb is originally from Alaska and is in the finishing stages of a PhD through the University of Manchester. His academic background is in history, philosophy, and theology, and his current research investigates the potential application of aesthetic approaches to environmental ethics and theology. This research is motivated by an interest in the ways that environments can facilitate different experiences, and whether certain possibilities of experience ought to be prioritised on ethical or theological grounds. Caleb is also very interested in the ways that the Church develops, teaches, and discusses environmental theology. He currently lives in Durham with his wife, Hannah.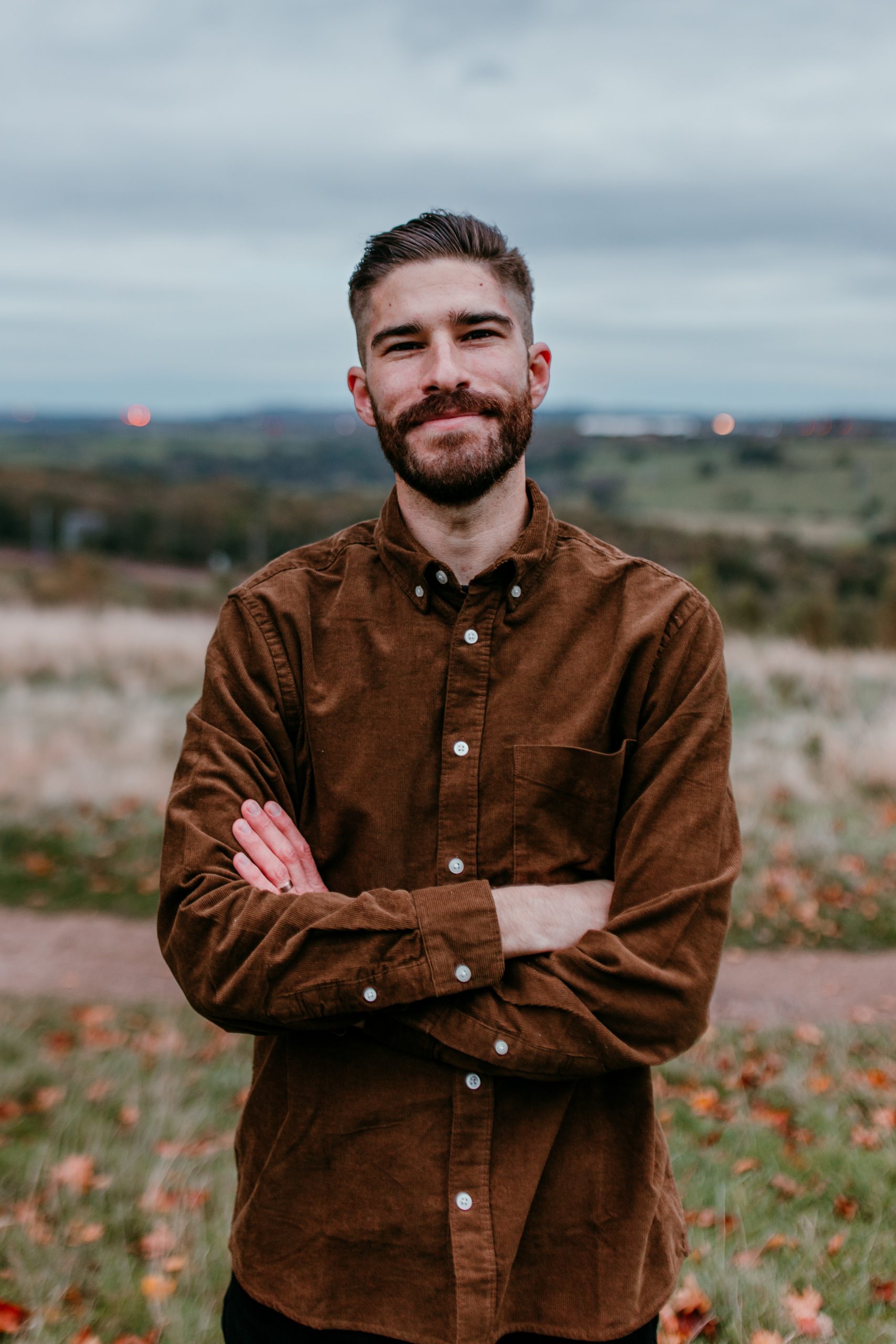 Brandon Hurlbert
BA, MA, PhD Candidate (Durham) - Tutor, New Testament Greek; Biblical Hebrew
Brandon is finishing up his PhD in Theology & Religion at the University of Durham, UK. His dissertation is entitled Sanctioning Sacrilege: Towards Rereading Judges as Christian Scripture. He is a research associate at the Centre for the Study of the Bible and Violence and a regular contributor on the Two Cities Podcast. His recent publications include "Cut & Splice: Reading Judges 19 Cinematically" (Biblical Interpretation, Oct, 2020) and "Alternate Eyes: Perspective Shifting in the Samson Narrative" in Theology and Black Mirror (Lexington Books/Fortress Academic, May 2022). Brandon and his wife, Brittany, love travelling and watching great film.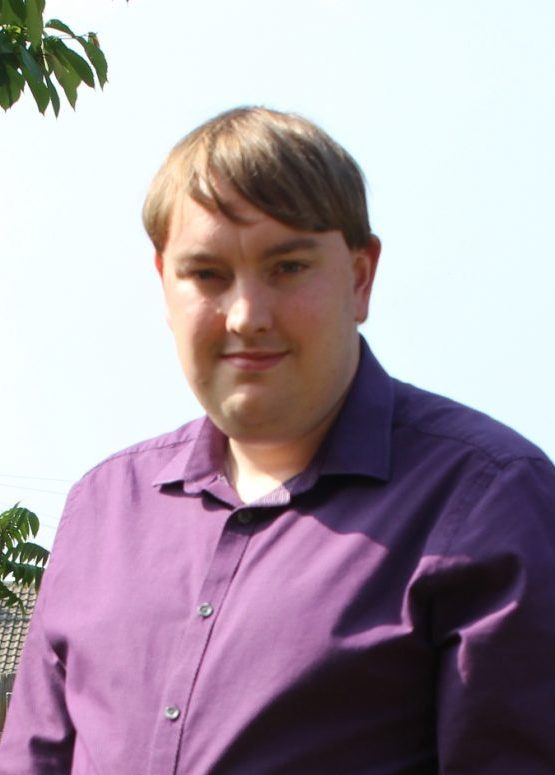 Andrew Moss
MTheol, MLitt, PhD Candidate (Durham) - Tutor, Introduction to Worship; Research & Reflection; Words and Music in Worship
Andrew is a Senior Research Administrator in the Faculty of Arts and Humanities at Durham University. His research focuses on the intersection between theology and the arts in the modern church with a particular emphasis on improvised music. His broader research includes the relationship between music and worship, jazz religious cultures, and contemporary music theology. Andrew is a member of the International Network for Music Theology.
Andrew has held various roles at Lindisfarne and is currently a Personal Tutor and an Associate Tutor and on the MA programme. Before joining LCT, he was an Associate Tutor in Theology and Religion and Music at Durham University and worked for St Giles Church in Durham Diocese. Andrew is married to Jennifer and they have a young son.
Dr Ce Pacitti
BA, PhD, BA - Chaplain
Ce is the North Shields chaplain. Licensed as a Reader to Gosforth Parish Church of St. Nicholas in 2015, she now works for the Diocese of Newcastle as Continuing Ministerial Formation Officer with responsibility for the training and support of licensed Clergy and Readers. Her background is in Higher Education, particularly adult education and lifelong learning, and she is passionate about the opportunities opened up when we are brave enough to say Yes to God. Ce also leads on Reader Recruitment and Selection for the Newcastle Diocese and enjoys conversations with enquirers exploring their vocations. Ce lives in Newcastle with her husband Michael and their two cats, Daisy and Weasel. She enjoys reading, particularly detective fiction, films and painting.
Duncan Podbury
BA, PGCE, MLitt, MA - Tutor, Leadership and Theology for Ministry and Mission
Duncan has over 20 years experience of leading and supporting churches around North East England, providing coaching, help and support to clergy, lay leaders and community groups to develop outreach, mission, church planting and community transformation. Since 2018 he has been based with the Mission, Discipleship & Ministry team at Durham Diocese, providing training and encouragement to the churches of Durham, and working to develop Diocesan strategy. In his spare time Duncan is an enthusiastic (but slow) runner, and is to be found most Saturdays getting muddy on the sidelines of a junior football match.
Tracy Reynolds
BA, PGDip ( Adult Education), MA - SEND Tutor
Tracy is the SEND (special educational needs and disability) Tutor for Lindisfarne.  She has a creative arts background, working in education for many years as course tutor and programme leader in Theatre and Media Studies. Mostly working with adults returning to education and also with students with learning disabilities, Tracy has always been interested in inclusion and has worked on a number of projects to try and encourage wider participation amongst those for whom written language is particularly difficult. She has been an actor, director, teacher, writer and parish priest. Lately she has been discovering and exploring visual arts in printing and mixed media and discovering connections between art-making, writing and faith.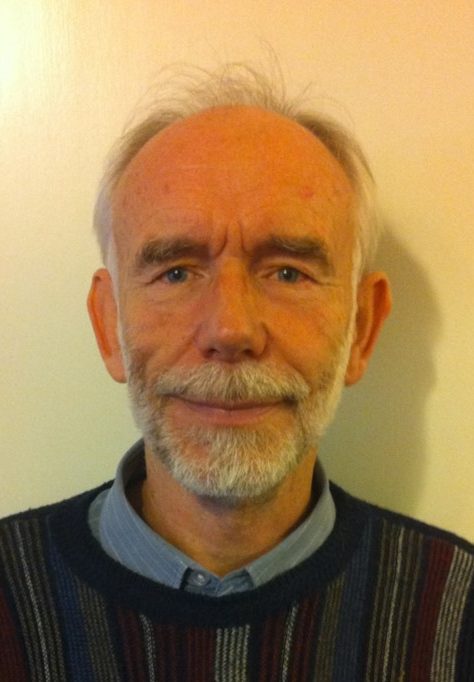 Jim Roberts
BA, PGCE - Tutor, Mission and Apologetics in Contemporary Culture
Jim has been a secondary school teacher of Religious Studies since 1978 and taught in every kind of school imaginable. Since ordination in 1994 he has been attached to St. Michael-le-Belfrey church in York doing a whole variety of roles. He was a Diocesan Adviser for the Decade of Evangelism. In 2006 he started G2 a Fresh Expressions 'church' in the local gym which he led for the first three years. It continues to flourish and now has two sites with c.200 attending. In his retirement from teaching he has been chaplain on cruise ships and at various churches in Europe, His wife, Shirley, is a retired research scientist and they have two children.
Board Members
The Revd Canon Dr Alan Bartlett
Canon Isabella McDonald-Booth (Chair)
The Revd Dr David Whiting